Attach Command
Attaches selected remote files or directories to the FtpVC version control by creating stubs for each file. Remote files are not transferred to the local client.
Default Shortcut
CTRL + T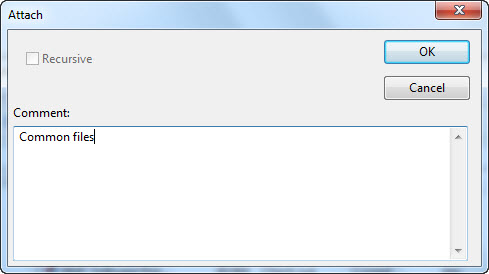 Dialog Box Options
Recursive
Choose this option if you want to add a directory with all its subdirectories. This option is enabled only if at least one directory is being attached.
Comment
Type your comment text here.
Copyright © 1997-2022 PrestoSoft LLC. All rights reserved.