Thank you for downloading ExamDiff!
If your download does not start automatically in a few seconds, start your download by clicking here.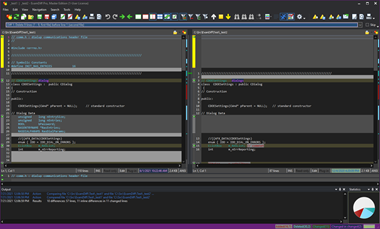 Visual File And Directory Comparison Tool


Perform code reviews and share diff reports with your colleagues

Compare a local website to an FTP server using built-in plug-ins

Visualize your code structure through syntax highlighting

Compare Word, Excel, and PDF documents using built-in plug-ins

Create directory snapshots for future comparison and archiving

Compare from Windows Explorer using the built-in Shell extension

Accurately compare executable files with binary comparison

Synchronize files and folders between your PC and external media

Quickly undo mistakes by comparing files with previous versions

Perform 2-way and 3-way diff and merge (Master Edition only)
Copyright © 1997-2023 PrestoSoft LLC. All rights reserved.